TREVOR SMITH
Trainer, Coach & Consultant
Trevor is based in Prague, Czech Republic and has over 20 year's experience working as a trainer, coach and consultant.
Trevor is very much in demand and has completed training and consulting assignments in 22 countries, for many Fortune 500 global companies.
Trevor's style of training is very practical and draws on the best practices learnt from accelerated leaning techniques and NLP.
He also lectures at several Universities on leadership, organisation behaviour and strategy.
His specialist training and coaching areas include communication, especially presentation design and delivery as well as Leadership and change management.
Trevor is also often asked to speak at company events as well as being a keynote speaker at international conferences.
CONSULTING
I support companies with short term consulting projects and interim management positions with the main consulting areas being:
Corporate Communication,
Change Management,
learning and Development and
Corporate Culture
Recent consulting projects include:

Position/ Job title: CEO
Timescale: December 2015 – June 2016
My objective was to set up the UK office for the new company Magformers UK Ltd.; On behalf of the Korean and Russian joint venture owners. I held the position of CEO and was responsible for all aspects of the business, sales, marketing, finance and administration.
The task was completed successful and the company now has a significant share of the UK construction toy industry sales, and a team of 12 employees.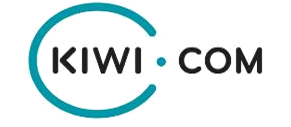 Position/ Job title: Interim Head of Training
Timescale: October 2016 – June 2017
My objective was to support he Chief Customer Officer by improving the performance of the training team, increasing its size from 6  to 12 employees. Kiwi.com is one of the Czech Republics most successful start ups and was undergoing considerable growth. One of my main tasks was to oversee the training and development of kiwi.com's new call centre staff in South Africa, Fiji and Philippines. I also introduced to the company E learning, a new LMS system, as well as supporting company's processes for Project Management, based on the PRINCE2 process model.
We are still working on this page!
Shortly you will be able to purchase training films and e-learning programmes across a range ofLeadership, Communication and Management skills topics.

I cooperate with Develor International and deliver as a freelance trainer, training and development solutions in Communication and Leadership.
Lecturer at UK college Prague, which is part of Ambis college In Strategic Management of Organizations.
The BCC promotes the interests of its member companies by encouraging trade, growth and business opportunities. and offers a wide range of services and events to improve the Czech business environment.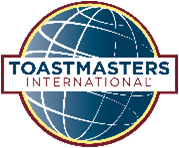 Toastmasters International is a non-profit educational organization that teaches public speaking and leadership skills through a worldwide network of clubs. I am an active member of the VSE club in Prague.
2016 –     BiteSize Training, owner and lead trainer,
                company specialises in 90 minute  training workouts
2010 –    Vision Presentations, owner,
              company specialises in conception, design  & training of presentations
2003 –    Vision Training, owner and lead trainer,
              company specialises in eadership and Management solutions
1993 –   2003 IBC Training, owner and lead trainer, based in Germany
1988 –   1993 Sales and Marketing Manager, EMAP PLC,
               London based trade magazine publishing company
1983 –   1988 Fitness Club Manager and Fitness Consultant
Qualifications
MBA – Master of Business Administration – Herriot Watt University (Edinburgh Business School), Scotland
Study areas: Organisational Behaviour
Strategic management
Finance
Accounting
Economics
Project Management
Marketing
Human Resources Management
Negotiations
B.Sc. (Hons) Physical Education and Sports Science – Loughborough University
PRINCE2 – Project Management – Accredited Trainer
Change Management – Practitioner Certification
Global Perspective
I love traveling and am lucky that in the last 10 years,
I have been invited by clients to train their teams in 23 countries.
Czech Republic
England
Germany
France
Holland
Italy
Belgium
Spain
Switzerland
Portugal
Poland
Russia
Ukraine
Dubai
Latvia
Estonia
Croatia
Slovakia
Ireland
Bosnia & Herzegovina
South Korea
Turkey
South Africa
About Personal Stuff
I like spending time in the country with my family. I have two very active kids, 9 and 6 years old. Free time activities include keeping fit, running (10 Km up to half marathon). Also playing golf and squash and helping to coach the boys football team. I especially like to read, thrillers and crime books and some science fiction, with favourites currently being Jo Nesbo, Ian Banks, and Salman Rushdie. Watching classic films and llistening to music especially Bruce Springsteen, David Bowie and U2. If I need to chill to love Magdalena Kožená.
References